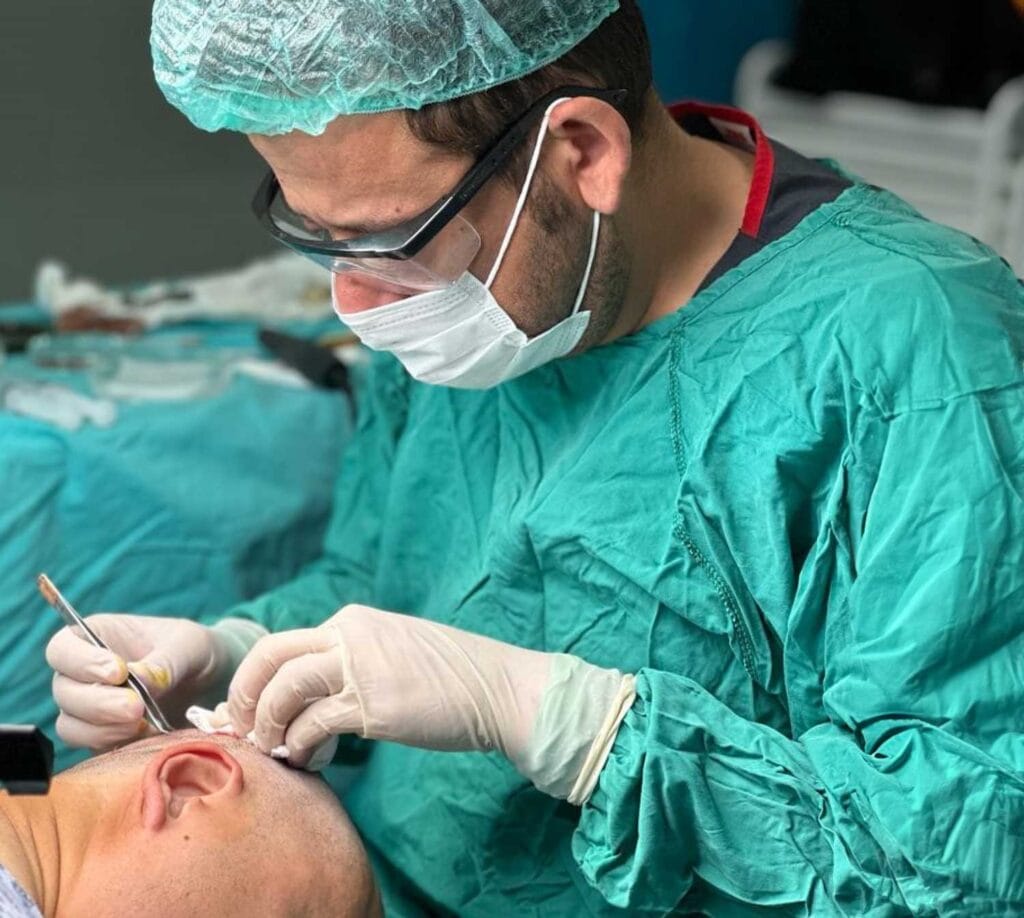 " Transform your hair, transform your life"
Why Choose Hair Transplants in Turkey?
Expertise: Skilled hair transplant specialists with extensive experience offer innovative techniques for effective hair restoration.

Affordability: Cost-effective options provide top-quality treatment at a fraction of the price compared to other places.

Modern Facilities: State-of-the-art clinics prioritize patient safety and comfort.

Natural Results: Hair transplants focus on achieving seamless, natural-looking outcomes.

Personalized Care: Tailored treatment plans cater to individual needs.

Tourist-Friendly: Blend medical excellence with rich culture, allowing patients to enjoy cities like Istanbul and Antalya.

High Satisfaction: Turkey's hair transplant industry enjoys a strong reputation for patient satisfaction.

When it comes to hair restoration, "Hair Transplant in Turkey" stands as a symbol of excellence and affordability. Turkey's hair transplant clinics are dedicated to not only rejuvenating your hair but also boosting your confidence and self-esteem. If you're ready to bid farewell to hair loss and embrace a future with a fuller, healthier mane, consider Turkey as your destination of choice for top-notch hair transplant services. With Turkey's leading expertise, you can embark on a journey to a more confident and revitalized you.
Call Us Today for FREE Consultations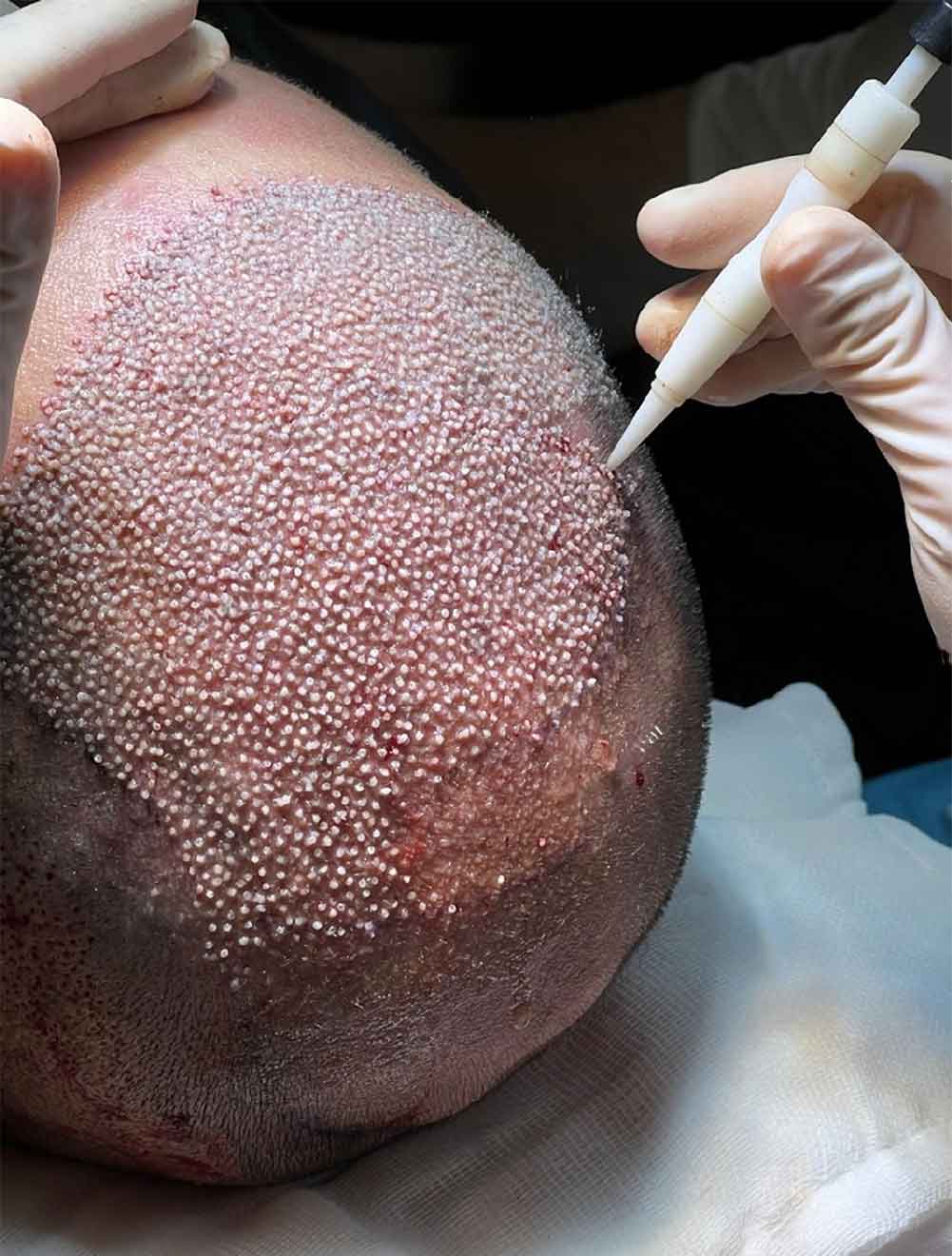 DHI Hair Transplant: he Ultimate Solution for Hair Loss Hair loss can be a distressing experience for both men and women. It can take a significant toll on self-esteem and confidence, affecting many aspects of daily life. Fortunately, there are now several hair restoration solutions available, with DHI hair transplant being one of the most innovative and effective options out there. DHI (Direct Hair Implantation) hair transplant is a minimally invasive procedure that involves extracting hair follicles from the donor area and implanting them directly into the recipient area using a specialized tool called a Choi Implanter Pen. This technique ensures maximum graft survival rate and natural-looking results that last a lifetime.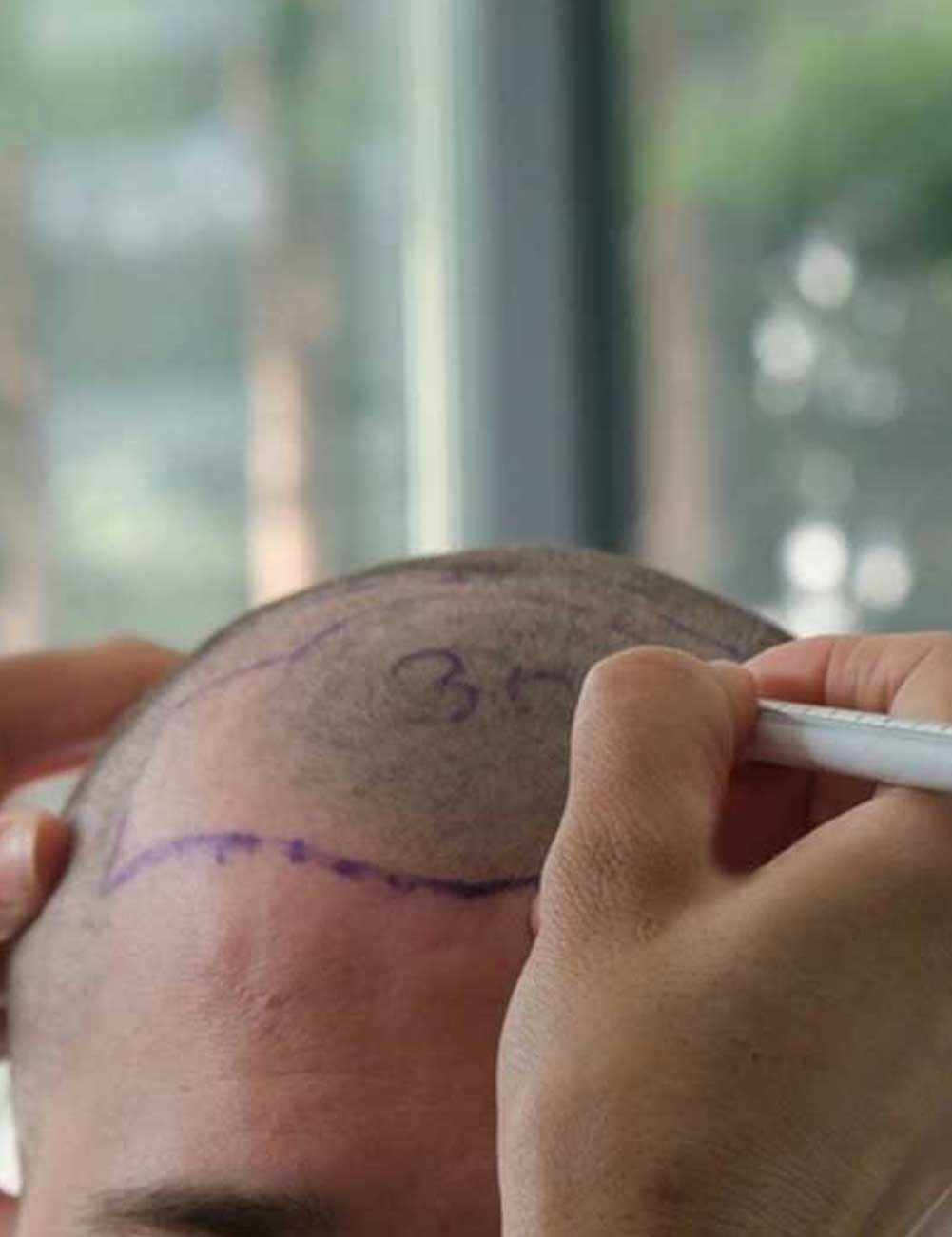 FUE Hair Transplant: A Comprehensive Guide to the Procedure and Benefits Hair loss is a common problem that affects millions of people worldwide. While there are many treatments available for hair loss, such as medications and topical solutions, hair transplant surgery remains one of the most effective ways to restore lost hair. One of the most popular methods of hair restoration is follicular unit extraction (FUE) hair transplant. In this procedure, individual hair follicles are removed from the donor area using a micropunch tool and transplanted to the recipient area where hair loss has occurred. The transplanted hairs will continue to grow naturally, creating a fuller, more natural-looking head of hair.
OTEK Hair Clinic! Health, safety and beauty are the top concerns of our specialists with 9-year of experience in one of Turkey's most successful hair transplant centers.
Thanks to "OTEK Hair Clinic", you will return to your first day's elegance!

You will feel the comfort of your home in one of a best hotels.
Guaranteed hair transplant
With modern methods such as Sapphire FUE and DHI, we closely monitor your hair transplant process and guarantee the perfect result.
Call Us Today for FREE Consultations
Ich hatte eine Haar Transplantation bei Dr. Okan Tenin, ich bin durchaus zufrieden. Dr Tenin und sein Assistent Ali sind sehr kompetent und hilfsbereit. Die Beratung war sehr intensiv, ich wurde umfangreich beraten, während der OP habe ich mich auch sehr gut aufgehoben Gefühlt. Sogar nach der OP wird man intensiv begleitet, auf meine Nachrichten Antwortet man in der Regel innerhalb von 5 Minuten. Vielen lieben Dank für alles an dieser Stelle. Otek war eine sehr gute Entscheidung 👍
JAMAHIRTA MEDIA
2023-10-12
I underwent a hair transplant OTEK HAIR CLINIC Many thanks to the doctor who did a very good job. The quality of the transplant is at the highest level. I cant speak highly enough about the team and the results. Aftercare has also been fantastic. I would recommend this clinic to anyone who has doubts about the choice of good specialists dental clinic . I'm sure you won't regret Suldan from uk 🇬🇧
Witam. Jestem właśnie po transplantacji włosów. I chcę się podzielić opinią odnośnie całego pobytu oraz zabiegu. Wybrałem OTEK, ponieważ nie chciałem lecieć do Istambułu, gdzie takie kliniki rosną jak grzyby po deszczu i byłoby to trochę ryzykowne. Opinie w Google- 5 gwiazdek wydawały mi się nieco przesadzone ale tutaj się myliłem 🙂 Kontakt z Dr Okan Tanin przez watsap był bezproblemowy, otrzymałem wszelkie odpowiedzi na nurtujące mnie pytania i za miesiąc byłem już na miejscu. Wcześniej otrzymałem plan pobytu i wszystko odbyło się DOKLADNIE jak zaplanowano. Odbiór z lotniska do (świetnego) hotelu, transfer do kliniki itp. Zabieg w nowoczesnym szpitalu w Antalii - bez niespodzianek, w obecności kilku lekarzy. Na koniec kontrola, pierwsze mycie głowy, zestaw kosmetyków i wskazówki od dr Okana A teraz czekam tylko na wyniki 🙂 Gorąco polecam - zasłużone 5*
Highly recommended ...professional from start to finish and after care second to none ...really happy to have used this company.....you won't be disappointed.
philip brotherton
2023-09-25
I'm from Canada and I really liked my experience at this clinic! The staff is professional and the result is amazing!!
I had a hair transplant at this place just over a year ago whilst on holiday in Antalya with my family. Before the transplant, I had alread done research on the procedures. Otek provided me consultation and this dispelled some of the myths surrounding some of the types of procedures which is prevalent all over the internet. I then did further research and concluded that the advice Otek had given me was correct. I had the treatment in the last few days of my holiday so that I could enjoy my holiday (and swim). After the surgery is done, you cannot swim and must be very careful for at least the next 10 days. They collected me from my hotel and took me to a hosptial for further consulation and the procedure. I was nervous about the procedure generally and was doubting whether I should get it done even on the day. However, I became more comfortable as they talked me through the details. They gave very sound advice tailored around my specific circumstances (e.g., me wanting to be able to enjoy the rest of my holiday, return to the office and also to participate in a marathon some time later). I also took comfort from the fact that the procedure was done in a hospital rather than a small clinic in case of any eventualities. I fell asleep for most of the procedure so it passed very quickly but was all done in the same day and I was ready to be taken back by mid afternoon (3,500 grafts). The post surgery advice pack, medication and treatment was very good. I particulalry liked that the use of Whatsapp to look after you in the days and weeks after surgery to track your progress and make sure everything is okay. On return to the UK, they continued to support me and check in on me and make sure there were no complications. Just follow the instructions and ensure you maintain personal hygene and everything should be okay. I had no complications. When I returned to the office, people at work were very interested in the procedure and it inspired others to get it done also. One year later, I am very happy with the results. I look at photos of myself before the surgery and I am shocked by the state my hair was in before the surgery. I now look so much younger and full of energy and confidence. I would highly recommend it if you are thinking of getting it done and would recommend you contact Otek. Also it is nice that this service is available in Antalya and not just Istanbul.
Serhildan Çelik
2023-08-17
All was on time… They ara still in touch with me. Dr.Okan and Dr.Ertan were both perfect… My 5th month result is perfect. Still 7th months for improvement… I will be updating the last result…
Otek Clinic saç ekimi konusunda gerçekten işinin ehli, hem Dr. Okan bey hemde çalışanları size her aşamada gereken özeni gösteriyorlar. Gonul rahatligiyla tedavinizi alabilirsiniz
OTEK HAIR CLINIK ich bin aus Stuttgart. Ich habe viel gehört über diese Klinik. 13. März. Ich habe dort Haare Transplantationen machen lassen. Richtig professionell. Das ist eine Hightech Klinik meine Meinung diese Klinik in die Türkei Nummer eins mit Abstand Nummer eins beste Klinik. Ich kann nur empfehlen. Wenn sie keine Kopfschmerzen haben wollen, kontaktieren Sie Diese Klinik. Sie werden absolut zufrieden sein.
Office Address
Sirinyalı Mah. Ismet Goksen Cad. Ozden Apt. No:82/1 Muratpasa/Antalya
Clinic Address
Yenikoy Mah. 106.Sok. No:11 07190
Dosemealti/ ANTALYA