Nous Proposons Aux Patients de Nombreuses Procédures Médicales.
OTEK Hair Clinic is a boutique hair transplant center that performs hair, beard, mustache and eyebrow transplants in a hospital with experienced doctors and hair transplant specialists with many years of experience.
Bienvenue à notre clinique !
La satisfaction et le confort des patients sont l'une des principales politiques de la clinique capillaire OTEK Pour nos patients venant de l'étranger, nous assurons le transfert gratuit avec des véhicules VIP, l'hébergement dans l'un des meilleurs hôtels de Turquie, et un interprète personnel accompagnant le patient pendant toute la procédure.
Avec la Clinique du Cheveu OTEK, votre santé est votre fortune le plus important. Vous ne devez le confier qu'aux meilleurs professionnels pour votre santé.
Les choix de traitement sont en parfaite harmonie avec vos objectifs de traitement des complications avec une procédure précoce.
Tous les membres de l'équipe de la Clinique du Cheveu OTEK ont été parfaitement préparés à vous aider dans n'importe quelle situation.
Votre plan de traitement est conçu pour une progression constante, avec chaque phase mise en œuvre rapidement.
« Découvrez notre clinique de greffe de cheveux hautement qualifiée. Nous offrons des solutions personnalisées pour restaurer votre confiance en vous et vous aider à retrouver une apparence naturelle et durable. »
Dr. Okan Tanın
Medical Doctor
Dr. Ertan Karaçay
Medical Doctor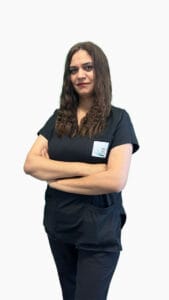 Beyza
Coordonnatrice Des Soins Aux Patients
Kübra
Coordonnatrice Des Soins Aux Patients
Ali
Coordonnatrice Des Soins Aux Patients
We Are Here To Help You With Any Questions You May Have
Consultation gratuite sur Whatsapp